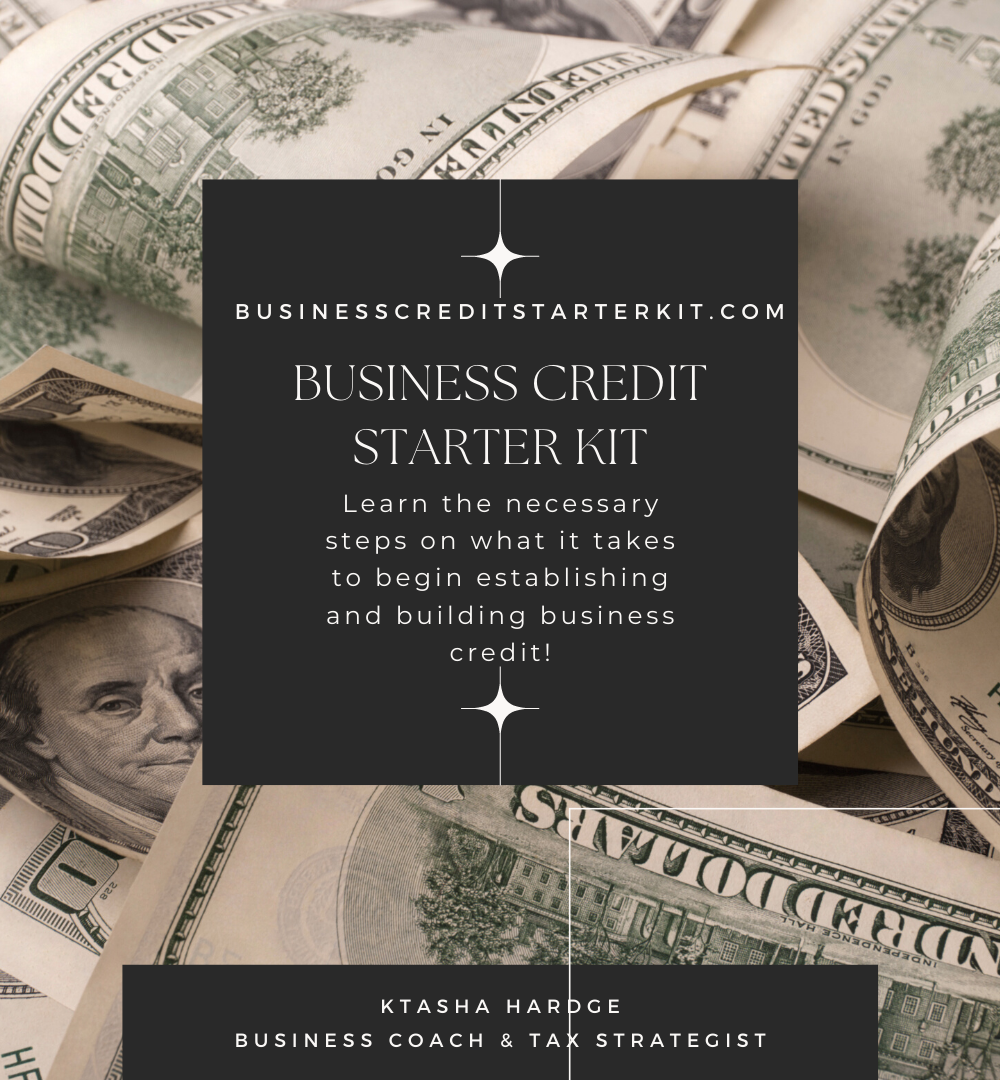 Business Credit Starter Kit
On Sale
$27.00
Are you person #1, person #2 or person #3?
Person #1 is a new business owner that doesn't know that you can start building your business credit from the beginning, and this is holding your business back from reaching its full potential.
Person #2 has already been in business but has not bothered to build your business credit simply because you think it's too hard or you just don't know where to start.
Person #3 has made several attempts to apply for business credit cards or loans but you keep getting denied and don't know why or telling yourself its because of one of the business credit myths that a lot of people believe. 
My Business Credit Starter Kit is the solution to all of those problems!
In this digiital download I'm going to teach you:
A step by step guide on how to build your business credit from the beginning
Learn what creditors are looking for and how to get started building your business credit profile
Easy-to-follow instructions and helpful business tips throughout the guide
You'll find tons of resources and direct links to help make the process easier for you
Not only is building your business credit important for getting loans and funding, but it also helps you establish yourself as a credible business. Business credit can help you buy cars, invest in rental property, get furniture, equipment, make it easier to buy your inventory or the supplies you need for your business and so much more!
Go ahead and purchase this today and let me help you start building your business credit now!
*This purchase is tax deductible to your business, so it's like. you're getting it for free.